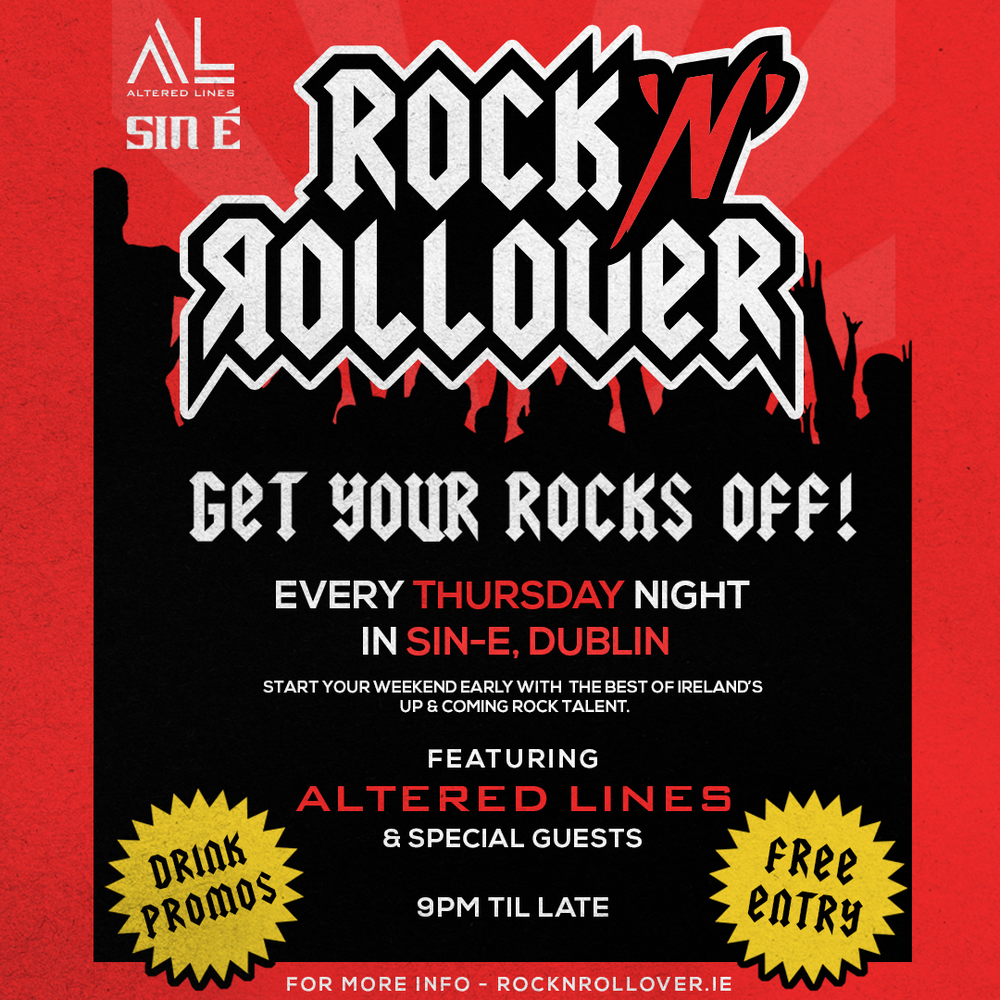 Altered Lines residency in Sin-E every Thursday night
Altered Lines to play Rock'N'Rollover
We are higher than a goat on reefer to announce that in partnership with Sin-E Dublin we will be hosting a brand new rock night 'Rock N Rollover', every Thursday night from September onwards. Join us as we party into the wee hours of Friday morning for this momentous rollover event!
This brand-new rock night will be a platform for the very best in up & coming rock bands/solo artists to showcase their talents. This is a night not to be missed with free entry and drink promotions all night!
Start your weekend early with a 'Rock N Rollover' every Thursday night in Sin-E Dublin.
FREE ENTRY
Doors - 9pm
DRINK PROMOS
Cocktails & Spirits (2 for 12 euro)
Pitchers of Beer (12 euro)